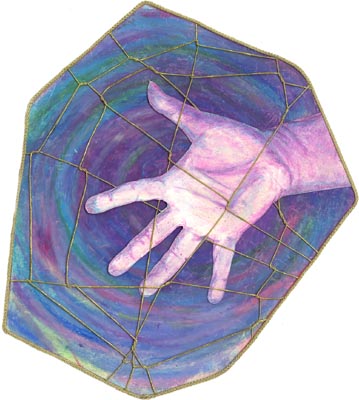 All day, I was frustrated. I cleaned the house, sweated, and he was just there, on the couch, watching cartoons. He'd occasionally yell at me for putting laundry on his feet. He said he'd do the laundry, so I piled the clean clothes up on the couch for him to put away. He'd yell. I'd ignore him and walk away.
Tonight we went to our friends' house, and we were watching a movie. I put my head on his chest. He put his arms around me. He smells so nice.
I don't know if I'll have the strength to make him leave next week if he doesn' t get a job. I hope he gets a job.
I told him tonight that I'd planned to read to him. I'd wanted to find a bar that had open mic, maybe the KGB bar (I think they have it on Thursdays or Fridays), and I wanted to buy a bottle of wine and read some poems to him. He's always said he wanted to see me read, and I've always wanted to find the right venue to read for him. He said he was sorry, sorry that we can't go.
Today, I went grocery shopping. He didn't want to come because he's ashamed of how his face looks. I was upset that he wouldn't come with me, and I stopped and bought a milkshake. Oreo Mint...I ate the whole thing, relished how I had one and he wouldn't get one. I wasn't even going to tell him, but then I did tonight.
I'm tired. The house smells clean. I cleaned hard and long...I really wanted to have one day, for the first time in a long time, when things are done. I want a day off without any chores to be done that I don't want to do. Maybe tomorrow morning I'm going to go buy some paint. I'd like to paint my kitchen ferny mossy green. Yes. That could be nice.